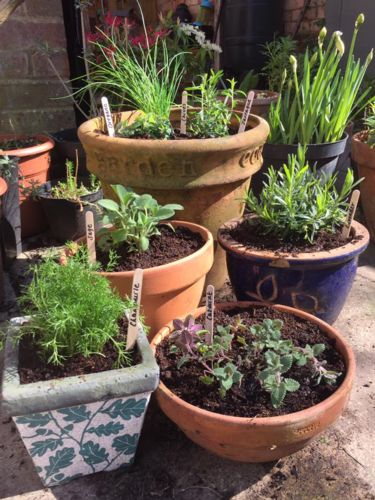 Food4families is a community-based Reading project for local residents which aims to enable them to manage land in their own neighbourhoods.
Covid19 has meant that all the community gardens have had to close to the general public, denying people the opportunity to get outside and enjoy growing food for their own consumption, encouraging healthier eating and lifestyle habits and developing understanding of the broader environmental, cultural and economic aspects of sustainable food production.
Food4families has created over 20 food growing spaces around Reading and since 2010 has worked closely with Reading Borough Council to identify unused council land that could be transformed into community allotments, said Project Co-ordinator, Sharon Fitton.
'The Food4families project gets people growing fruit and vegetables in their local communities. It does this through employing a development worker to engage local residents through schools and community groups. Professional horticulturalists then work with them to develop community growing plots and in building skills and understanding in food production.
'The project also links with existing allotment and horticultural societies to build a network of food growers across Reading that will be sustainable in the long term, under the banner of Reading Food Growing Network.
'With the gardens now inaccessible, Food4families had to find new ways to help people continue to grow their own, said Sharon. So we came up with ideas for easy things to grow at home even in small spaces. We set up 'The Tiny Veg Patch' which can be accessed on Face book or our website We've also started a blog on lockdown recipe ideas.
'Being part of Reading Lottery means that the funds we raise helps us to keep our paid staff on hand to support those who need additional encouragement or advice so that everybody can take part without restrictions.
We believe our gardens are truly valuable and a precious resource for us all in Reading to enjoy. Help us keep them open and thriving! Please buy a lottery ticket right now. Thank you for your support and good luck!'
You can find their lockdown blog for recipe ideas at https://www.food4families.org.uk/CookeryBlog.cfm
Funds raised this year
£13,759.20
441 tickets of our 2890 ticket goal