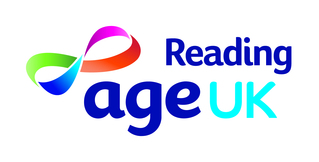 Age UK Reading
Support our cause!
Next Reading Community Lottery draw on Sat 28 May at 8PM
The draw is in 3 days 9 hours 29 minutes!
About Us:
Age UK Reading is an independant local charity operating as part of the national Age UK Federation. We provide essential community services for vulnerable older people in and around Reading. We provide social clubs with extra support, affordable footcare, trusted gardening, befriending, and an information and advice line. We support local older people to get the most out of growing old.
You can find out more about us here:
https://www.ageuk.org.uk/reading/
We need your help so we can continue to offer and even expand our service!
Thank you for your support and good luck!
Yours sincerely,
Mr Matt Taylor
CEO
Recent Supporters:
Mrs H supported us with 3 tickets
119 days ago
Mrs B supported us with 1 ticket
380 days ago
Mr P supported us with 1 ticket
473 days ago
Mrs B supported us with 1 ticket
606 days ago
Ms M supported us with 3 tickets
660 days ago
Mr B supported us with 2 tickets
721 days ago
60%
Support your cause
Feel great knowing 60% of ticket sales will go to good causes - 50% to your chosen cause and 10% to other causes in the area of Reading.
£1
Only £1 per week
That's right, unlike many other lotteries Reading Community Lottery tickets are only £1 per week
£25K!
Great prizes
Each ticket has a 1 in 50 chance to win, with a top prize of £25,000! Gift vouchers
Fancy treating your loved ones to something a little different? We've got just the thing!