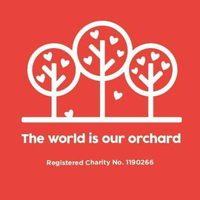 Freely Fruity
Support our cause!
Next Reading Community Lottery draw on Sat 13 August at 8PM
The draw is in 4 days 7 hours 47 minutes!
About Us:
The Freely Fruity charity grow from seed fresh fruit and vegetables to supply the local food banks in Reading, supporting those that really need foodbanks at this time,reducing carbon emissions, promoting healthy eating and encouraging the younger generation.
Together we can make the world freely Fruity.
We need your help so we can continue to offer and even expand our services.
Thank you for your support and good luck!
Yours sincerely,
Mr Matt Knight
Recent Supporters:
Mrs A supported us with 1 ticket
35 days ago
Ms B supported us with 2 tickets
125 days ago
Mrs A supported us with 1 ticket
517 days ago
Mx S supported us with 1 ticket
652 days ago
Mr S supported us with 2 tickets
706 days ago
Dr S supported us with 1 ticket
713 days ago
60%
Support your cause
Feel great knowing 60% of ticket sales will go to good causes - 50% to your chosen cause and 10% to other causes in the area of Reading.
£1
Only £1 per week
That's right, unlike many other lotteries Reading Community Lottery tickets are only £1 per week
£25K!
Great prizes
Each ticket has a 1 in 50 chance to win, with a top prize of £25,000! Gift vouchers
Fancy treating your loved ones to something a little different? We've got just the thing!