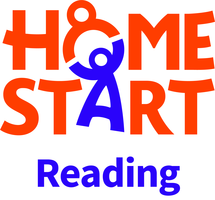 Home-Start Reading
Support our cause!
Next Reading Community Lottery draw on Sat 25 September at 8PM
The draw is in 5 days 15 hours 58 minutes!
About Us:
Although Reading is a prosperous town there are 4 areas' that are among the most deprived areas of England and 24% of children in Reading live in poverty.
We support approximately 100 vulnerable families a year struggling to care for young children while overwhelmed by a range of health and social challenges.
We aim to enable a deep and lasting resilience, so that the children can be helped towards a secure future with the same opportunities as their more fortunate peers.
We offer home visiting by dedicated, trained parent volunteers who spend a few hours every week with the family, helping in any way that is needed. We also run two Family Groups in the poorest districts for families who may prefer not to have anyoen in their home, and who benefiot from socialising with other families.
We also and offer mental health support to new mums with our Mums In Mind course, and are introducing some additional ante-natal and post-natal courses.
All of our service are free, and our annual budget has to be raised almost entirely from private sources - we receive no statutory funding and we need local donors every year just to keep afloat. We are alsways looking for new funding streams, which is why this local lottery is of interest.
We need your help so we can continue to offer and even expand our service!
Thank you for your support and good luck!
Yours sincerely,
Jude Davies
Fundraising Coordinator
Recent Supporters:
Ms L supported us with 1 ticket
89 days ago
Ms L supported us with 1 ticket
187 days ago
Miss H supported us with 1 ticket
194 days ago
Miss H supported us with 1 ticket
278 days ago
Ms B supported us with 2 tickets
284 days ago
Miss H supported us with 1 ticket
313 days ago
60%
Support your cause
Feel great knowing 60% of ticket sales will go to good causes - 50% to your chosen cause and 10% to other causes in the area of Reading.
£1
Only £1 per week
That's right, unlike many other lotteries Reading Community Lottery tickets are only £1 per week
£25K!
Great prizes
Each ticket has a 1 in 50 chance to win with a top prize of £25,000! Gift vouchers
Fancy treating your loved ones to something a little different? We've got just the thing!