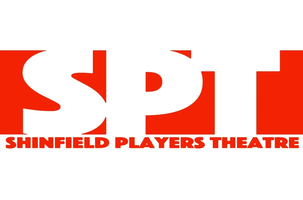 Shinfield Players Theatre
Support our cause!
Next Reading Community Lottery draw on Sat 29 January at 8PM
The draw is in 6 days 14 hours 52 minutes!
About Us:
Everyone at SPT are volunteers and get involved for many different reasons. There are so many ways you can get involved in SPT....
​•Take to the stage: Audition for one of our next productions. Visit our Auditions section for news of what we have coming up and register your interest in our future auditions.
•Get creative: If you can build sets, make props or costumes, work lights or sound or just want to help out backstage, let us know! SPT welcomes new talent.
•Learn a new skill! At SPT we love people who have an interest and enthusiasm for theatre and just want to learn new skills.
•Volunteer on show nights: Maybe you've got time to spare and want to meet new people. If so, why not join our team backstage or front of house. ​
Thank you for getting involved in making this community theatre a success and Good Luck
From
All at Shinfield Players Theatre
Recent Supporters:
Mr C supported us with 3 tickets
447 days ago
Mx T supported us with 5 tickets
448 days ago
Mx V supported us with 1 ticket
449 days ago
Mx E supported us with 1 ticket
449 days ago
Mx W supported us with 3 tickets
450 days ago
Mx B supported us with 2 tickets
450 days ago
60%
Support your cause
Feel great knowing 60% of ticket sales will go to good causes - 50% to your chosen cause and 10% to other causes in the area of Reading.
£1
Only £1 per week
That's right, unlike many other lotteries Reading Community Lottery tickets are only £1 per week
£25K!
Great prizes
Each ticket has a 1 in 50 chance to win, with a top prize of £25,000! Gift vouchers
Fancy treating your loved ones to something a little different? We've got just the thing!