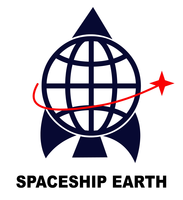 Spaceship Earth
Support our cause!
Next Reading Community Lottery draw on Sat 28 May at 8PM
The draw is in 3 days 8 hours 37 minutes!
About Us:
Spaceship Earth provides a much loved and valued service for the community.
We need your help so we can continue to offer and even expand our service!
The purpose of the Science Center is to teach different logical fallacy and cognitive bias once a week and show a video to encourage people to feel inspired about science:
A cognitive bias is when someone makes a bad choice that they think is a good choice.
A fallacy is a misleading argument that might sound true and may even be based on truth, but is in fact false.
Science is awe-inspiring and we want to share that passion with the public. Often people can find science to be daunting and complicated. We are here to help break the complexities presented in the media and provide an easy way to understand how cool science is.
We want to provide the public with the skills to understand the world around them as there is growing concern over the lack of scientific literacy causing people to harm themselves or others. There is a strong need to counter fake news and false information being spread on social media and other platforms. False information that is being spread is that vaccines are dangerous, that drinking a solution of hydrogen peroxide (bleach) will cure your illness, that you should not seek medical help for when you or your child is unwell but use fake medicines that people sell you for profit. These lies have led to a drastic increase in the number of people being infected with illnesses that had previously been eliminated from the United Kingdom including measles, mumps, rubella and many others. The flu vaccine saves lives yet people are constantly told they will get the flu from the flu vaccine which is not possible.
Help us to provide people with the necessary skills to see when they are being lied to or told false information.
Thank you for your support and good luck!
Yours sincerely,
Mr Matt Mason
Recent Supporters:
Mr M supported us with 10 tickets
680 days ago
60%
Support your cause
Feel great knowing 60% of ticket sales will go to good causes - 50% to your chosen cause and 10% to other causes in the area of Reading.
£1
Only £1 per week
That's right, unlike many other lotteries Reading Community Lottery tickets are only £1 per week
£25K!
Great prizes
Each ticket has a 1 in 50 chance to win, with a top prize of £25,000! Gift vouchers
Fancy treating your loved ones to something a little different? We've got just the thing!