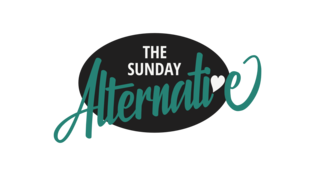 The Sunday Alternative
Support our cause!
Next Reading Community Lottery draw on Sat 2 July at 8PM
The draw is in 4 days 19 hours 56 minutes!
About Us:
The Sunday Alternative is a secular congregation that celebrates life through music, ideas and community outreach. Each of our monthly gatherings has a theme, with songs, readings, and a TED-style talk - plus time to make friends and socialise over tea and cakes. We also run regular meetups for a variety of social activities.
We meet on every fourth Sunday of the month at The Rising Sun Arts Centre. Our events are FREE to attend and entirely run by volunteers. We need your help so we can continue to offer this valuable service.
Thank you for your support and good luck!
The Sunday Alternative team
Recent Supporters:
Ms W supported us with 3 tickets
360 days ago
Mrs B supported us with 2 tickets
804 days ago
Ms C supported us with 1 ticket
814 days ago
Ms P supported us with 1 ticket
829 days ago
Ms H supported us with 2 tickets
829 days ago
Mr P supported us with 6 tickets
846 days ago
60%
Support your cause
Feel great knowing 60% of ticket sales will go to good causes - 50% to your chosen cause and 10% to other causes in the area of Reading.
£1
Only £1 per week
That's right, unlike many other lotteries Reading Community Lottery tickets are only £1 per week
£25K!
Great prizes
Each ticket has a 1 in 50 chance to win, with a top prize of £25,000! Gift vouchers
Fancy treating your loved ones to something a little different? We've got just the thing!